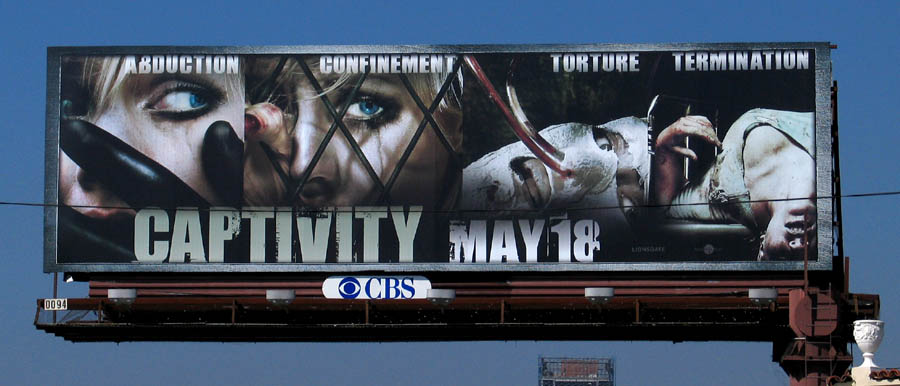 According to the L.A. Times
, parents in Los Angeles are very upset about these billboards advertising a horror film and have forced them to be taken down.
According to Fangoria
, The Federal Trade Commission will soon be issuing a report on how violent such media can be.
Would this mean that the government would be in the business of censoring fictional depictions of torture, while slowly legalizing and normalizing the actual use of torture? Or that the public, who seemingly
don't really care much about torture
in real life, are somehow offended by its existence in the fantasy world?
And, of course, there
is
a popular show on primetime network television that gets quite a bit of mileage out of positive depictions of torture. Don't get me wrong- 24 is very entertaining. However, it's not subject to the same sorts of attacks from the public bluenoses as these posters have been. Can we therefore just assume that the public is fine with
positive
and
life-affirming
torture, but not
scary
torture? Has the culture been so widely
'bitten by the torture bug'
that it's now considered offensive to
slander
torture?