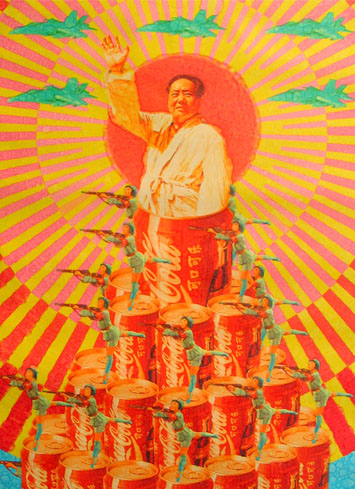 The only way to describe the vivid eye candy of the
Luo
Brothers would be rococo-meets-pop art-meets-acid flashback. Their images of babies, hamburgers, soft drinks, and eye-popping Chinese propaganda sunsets look like the hallucinatory version of a world in which Chairman Mao survived by becoming Walt Disney- a world not unlike contemporary China. With their robustly patriotic names,
Luo
Weidong
("defender of the Orient"),
Luo
Weiguo
("defender of the country"), and
Luo
Weibing
("bodyguard") seem poised to provide the propaganda muscle to a surreal future in which the Little Red Book is less influential than
Facebook
.