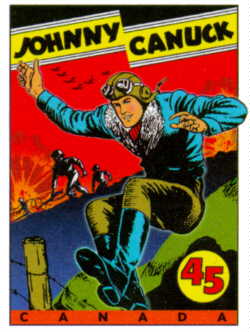 Roundup of Canada news
:
Over 90% of Americans surveyed
have a high opinion of Canada
. A majority of Candians are lukewarm about Canada.
These people are
really
not fond of Canada
. Admittedly, when I talked about Canadian immigration, I should have mentioned the downside: the government actively tries to convince people to immigrate to Canada for a better life and then, when they show up, they find the job market isn't nearly what they expected.
There's a new Canadian film out with the attention-getting title "
Young People Fucking
". Claire's seen it and says it's pretty funny. Honestly, "Canadian culture" is still a bit of an oxymoron, but there are some really interesting Canadian filmmakers working now.
One of the most interesting Canadian filmmakers, Guy Maddin, has a new odd movie out,
"My Winnipeg"
, which looks to be as strange and intriguing as his previous films.
And in what appears to be a crisis that is shaking Canadian society to its very core, the "other Canadian anthem", namely
the theme to Hockey Night in Canada is going to be changed
due to a copyright issue. Civil war is expected.