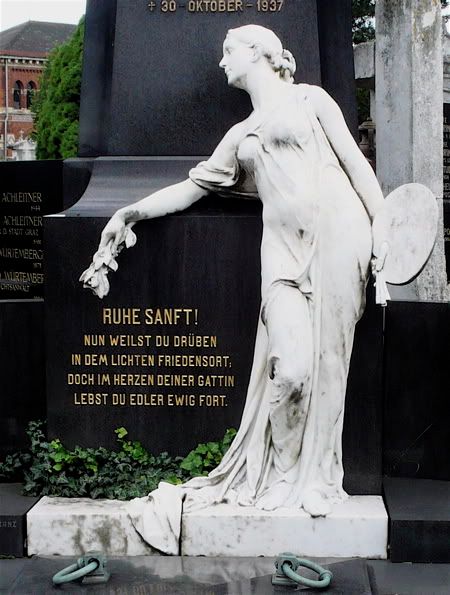 One thing that didn't make it into the post about our cemetery visit was the unexpected use of exclamation points on grave markers. I had certainly never seen that before, but then, I'd never been to a German language cemetery before... therefore, I didn't expect it. Apparently terms such as "rest in peace" are imperatives--commands--which, in German, take an exclamation point, categorically.
The reason the imperative form takes an exclamation point is that it is an order, you are saying "Do it!"
This reminds me of when I was a child, and my mother would declare bedtime. Maybe other children got bedtime stories or whatever; I got my mother bellowing "Go! To! Sleep! Right! Now!" Just as nothing helps a child drift off to sleep like the bellowing of a parent, I imagine nothing helps the dead rest in peace like a direct order. It is etched in granite, after all.