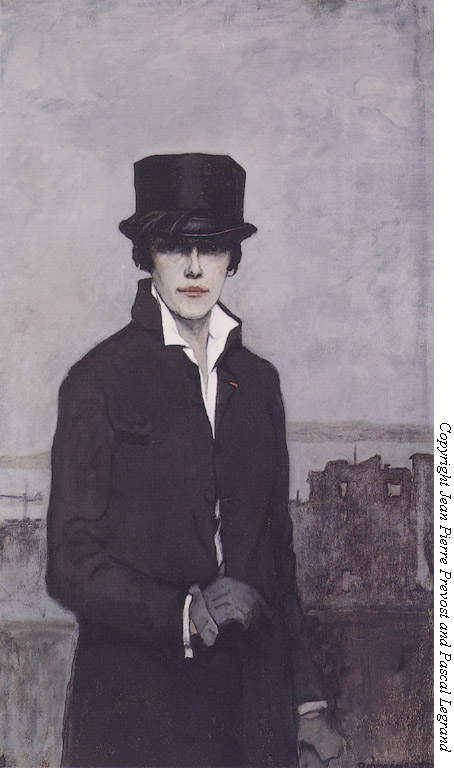 Romaine Brooks is one of the 'rediscovered'
artists
of recent years who
should
have been rediscovered- her works are central to an understanding of Modernism. Among the early twentieth century artists of the left bank, Brooks isn't as important as Picasso, nor as overrated as
Lempicka
. But her work is important because it shows the aesthete as a work of art- as an inanimate thing. She recognizes that the aesthetic object is almost a corpse- something we see in Wilde or Klimt as well. Modernism is an endpoint- from Proust to Joyce, modernism represents the fertilizing potential of decadence. It's a sort of erotic psychopathology.
Brooks paints the last people on earth, after the Great War has brought about Europe's Rapture. Her beautiful corpses are a period at the end of Western Culture-
deathworks
no less important than any of the other
deathworks
of modernism, although perhaps less accomplished than the masterworks of modernism. No matter- the era isn't complete without her.